exotik
8 watches
3 tik grips
12″h x 16″w x 1/2″d – Horizontal Dok – Black Limba
16.5″h x 10.5″w x 1/2″d – Vertical Dok – Black Limba
16.5″h x 10.5″w x 1/2″d – Vertical Dok – Black Walnut
Our Exotik Tikdoks are made from single solid pieces of Black Limba.  This wood grows naturally in southwestern parts of Africa.  We finish each one with Rubio Monocoat to bring out the grain without making it look glossy.  You can order this in either a vertical or horizontal configuration.  They both hold 8 watches and comes with three tik grips. We purchase all our woods locally and the size might change slightly based on the exotic woods available. As the nice lady at the hardwood store says, "We get what we get."
We also offer the vertical version in Black Walnut that is grown here in the US. It is also made of a single solid board and the grains can vary greatly between pieces.
Wood Types:
Black Limba – Africa – Solid Wood Piece
Black Walnut – East United States – Solid Piece
*Exotiks are made of a single piece of solid wood purchased locally in Eagle Idaho. Each piece is hand selected based on availability. Not all woods are readily available in all sizes.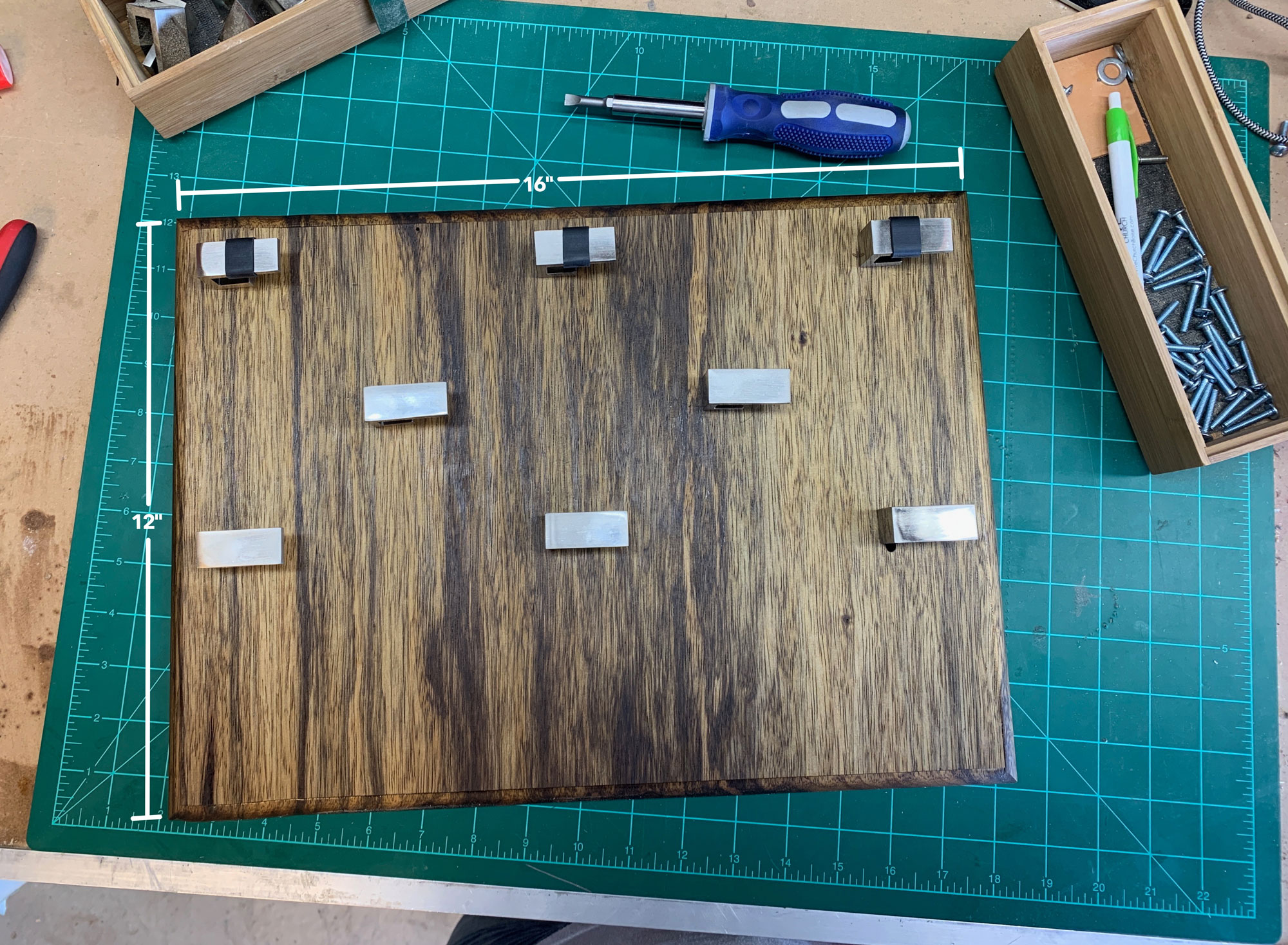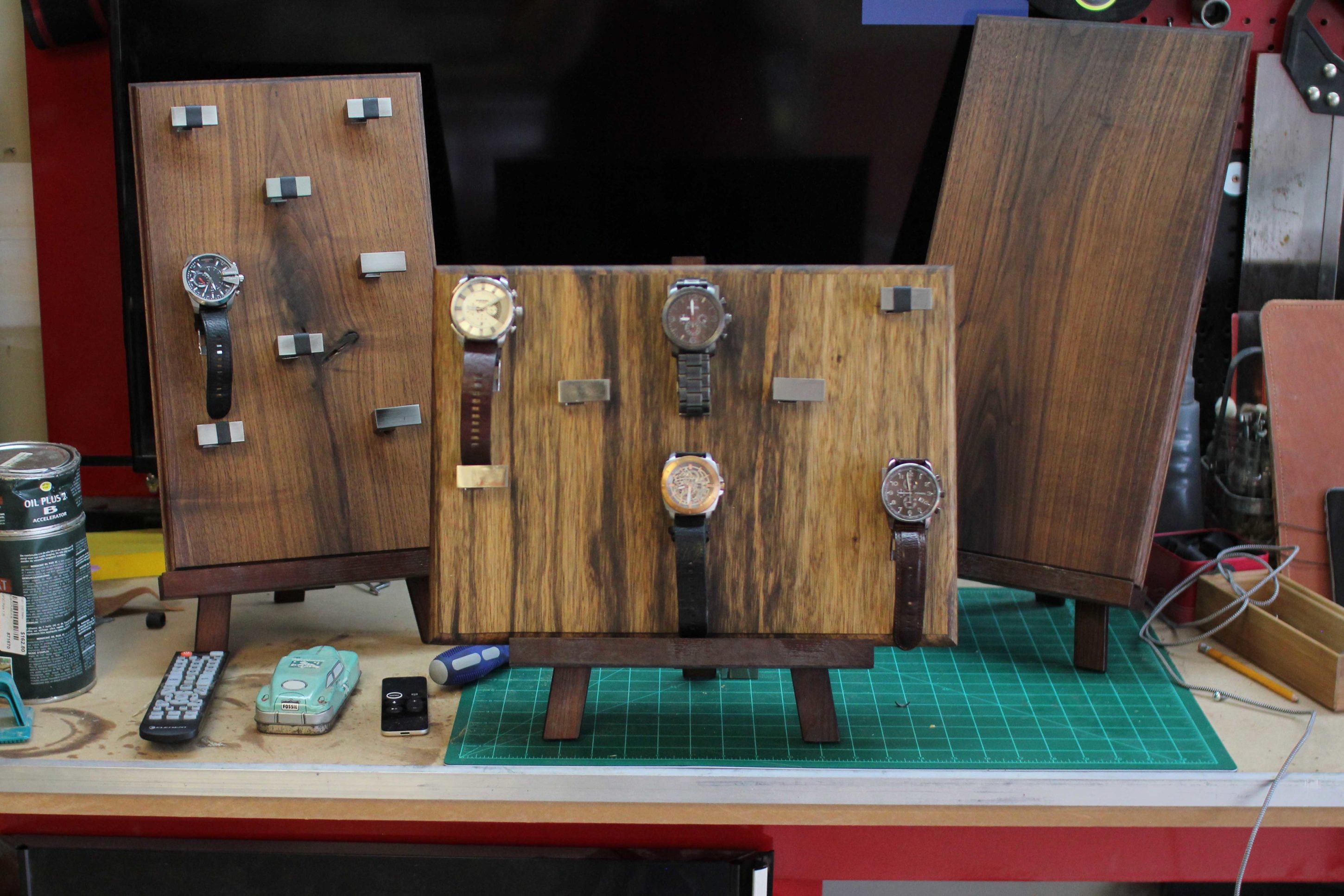 Sign up for our newsletter and be the first to know about dok news
Check your email to confirm your subscription
(be sure to check your spam folder)