Tikdok questions?
Start here.
Frequently Asked Questions
How do you ship these?
We ship USPS with most doks. Our Fanatiks can weight 20+ pounds and may require UPS ground shipping.
Do you do custom orders?
We do. Reach out to us at info@tikdok.io. We look forward to hearing from you.
Do you make a dok for ladies watches?
This is a long answer to a simple question. The hooks that are used on our doks have a very specific gap where the watch sits. If the gap were any larger, certain watch bands might slide out (like milanese loops). If the gap were any smaller your watch could get pinned in. This not only makes it harder to take in and out, but sometimes your watch face ends up looking up toward the ceiling instead of hanging straight. We would like to design a ladies' version in the near future. We have some purple heart wood that would make an epic ladies' Dok (with matching red tik grips), but we would like to wait and get the hardware right before we release it. Below is a picture of one that my wife uses. Note that some of them have to be clasped before they are hung up to keep them from sliding out. We also recommend extra tik grips. This was shot before our first shipment of grips came in. If you want to do something like this, email us, and we can discuss about a custom order. info@tikdok.io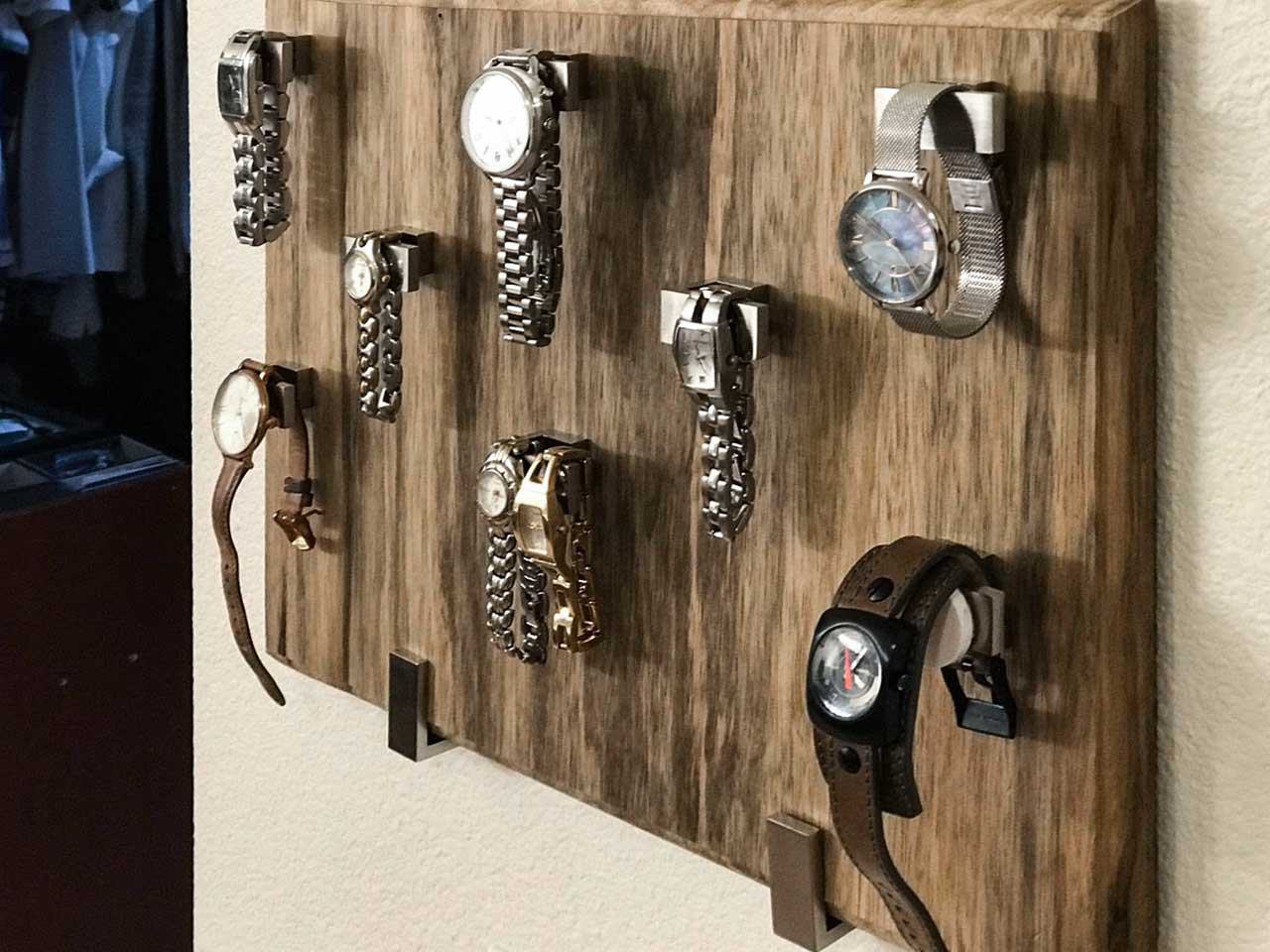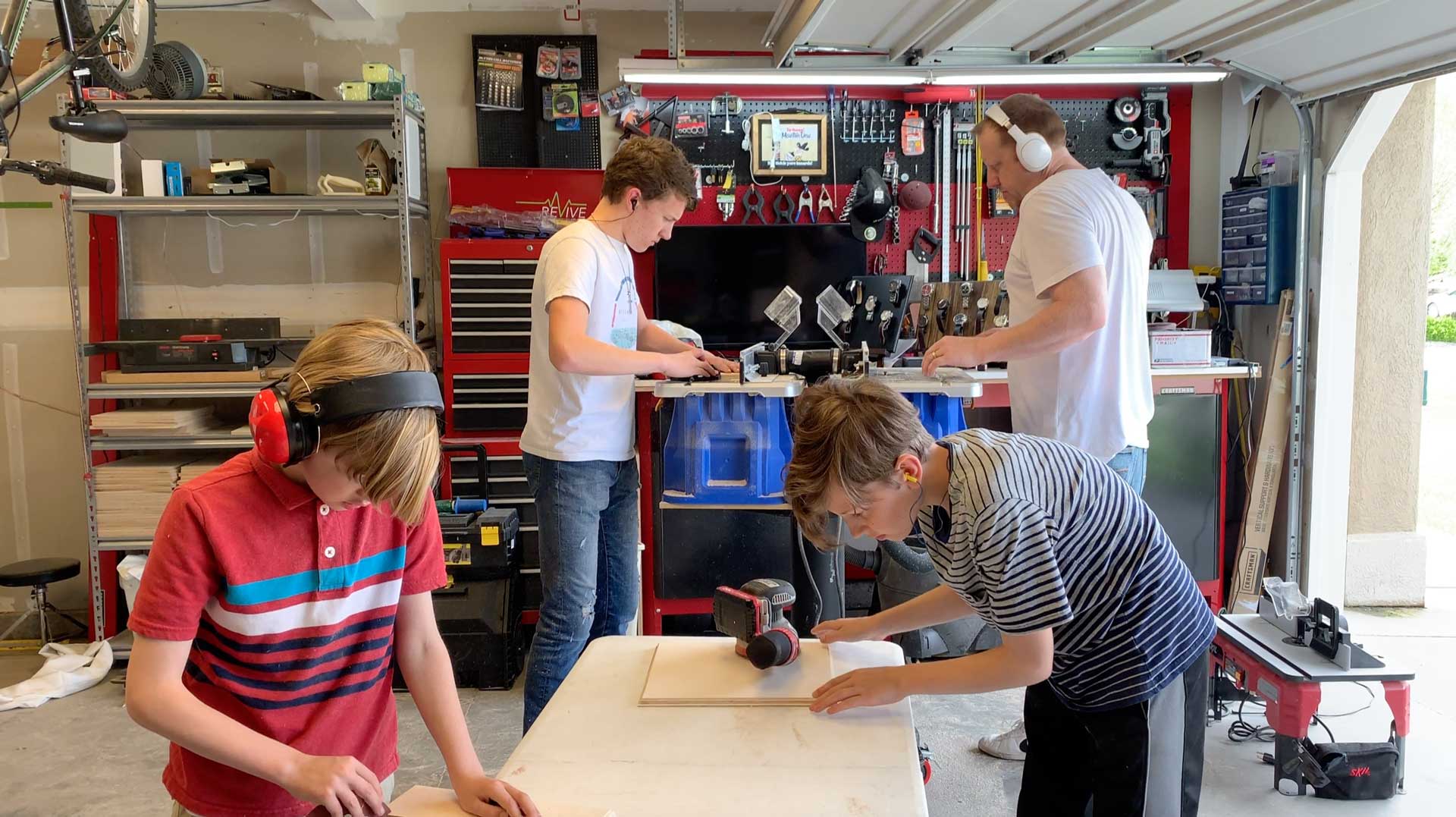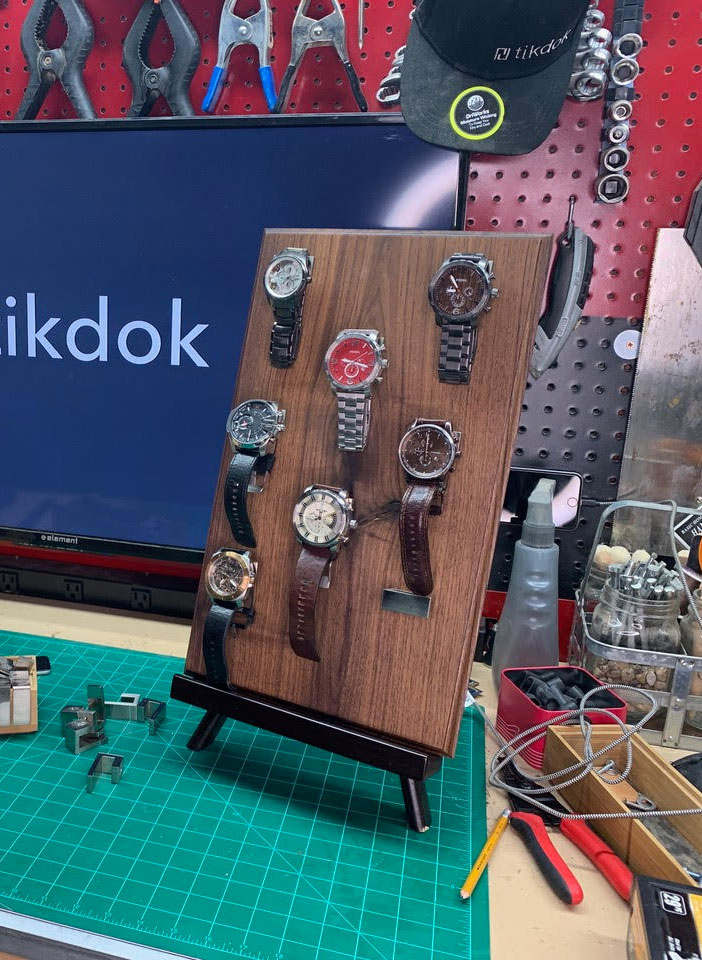 How long does it take to get one after an order?
The wood used in our mystic line is super easy to source, and these usually ship out pretty quickly. We like to quote 2 weeks, but much of the time we have some in stock and ready to ship. The Exotik and Fanatic timeframes are based on the woods that are available. 2 weeks is a relatively accurate guess. The Fanatik takes longer to ship.
Do you sell just the hardware?
We love those of you who DIY. That's how all this started for us. However, right now we are not offering the hooks and tik grips separately but may down the road. Let us know if you're interested. info@tikgrips.io
How do these mount to the wall?
We spent a lot of time debating this and ended up using keyhole slots in the back. Since these are 1/2 thick, there's plenty of hardwood to support the weight. It's important that these are securely fastened to studs. Watches can be heavy, especially if you have 8 of them (even more so with the 23 on a fanatik dok).
Do you sell the easels used in your product shots?
We don't yet. It would be rad if we could make easels out of woods that match your dok, but we're not currently set up for that. We buy our easels locally.
What about smart watches?
It just so happens the hooks on our doks are slightly wider than typical USB connections. These means we can slot a hole under your hook and hide it. We've been toying with some prototypes that allow you to run your charger through the wood and attach the disk to the front of the hook. If you look closely you can see some of these in videos. We hope to offer this sometime in the future.
What is the biggest board you have made?
My personal board holds 40 watches. It's been nicknamed "The Motherboard." It has four rows of 10 and weighs more than you do (OK, probably not). It's made from a blonde colored striped plywood and the watches are stacked instead of staggered. Happy to make one for you too. info@tikdok.io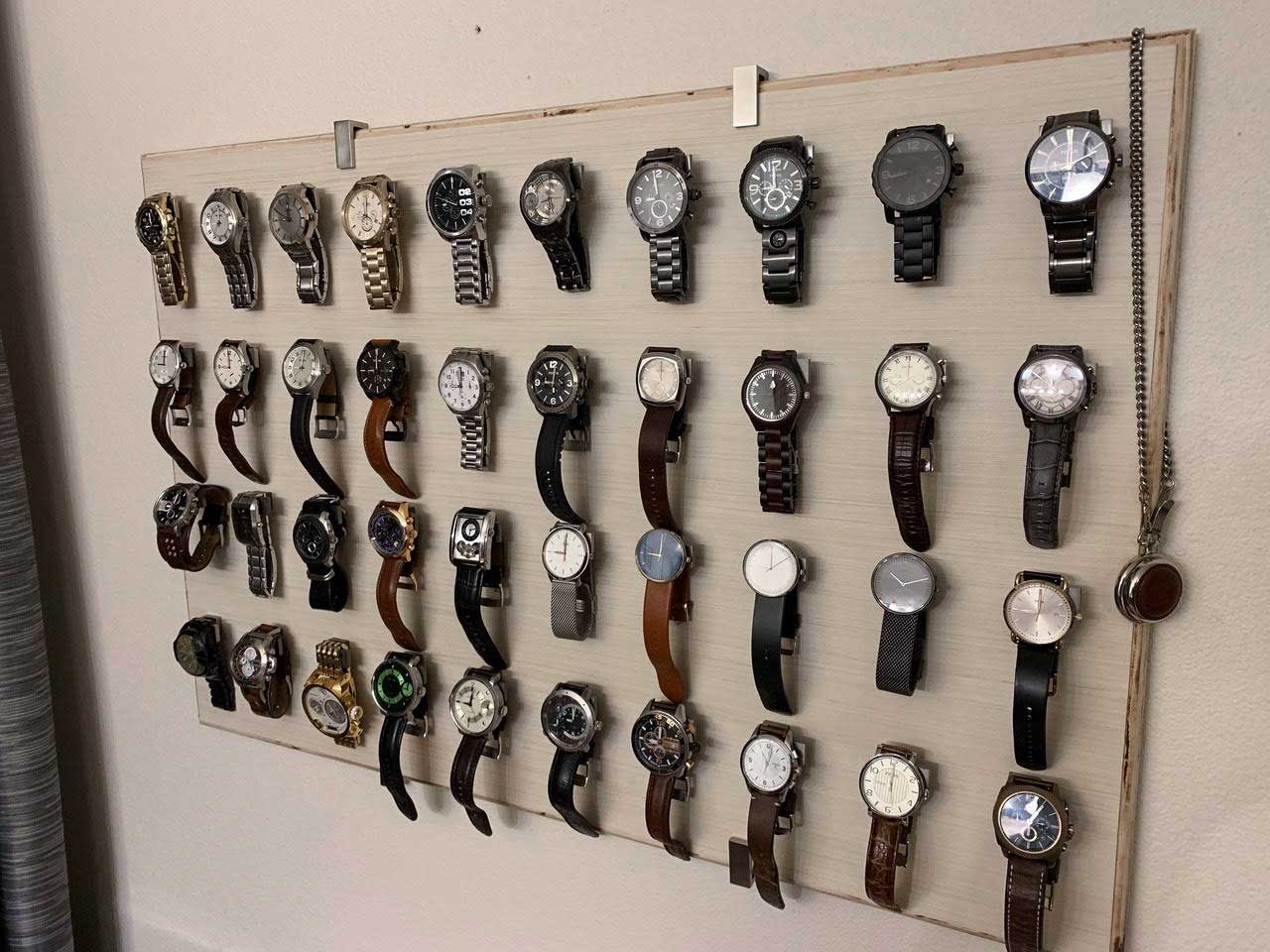 Sign up for our newsletter and be the first to know about dok news
Check your email to confirm your subscription
(be sure to check your spam folder)