fanatik
23 watches
5 tik grips
18″h x 30″w x 1/2″d – Horizontal Dok 
Our Fanatik Tikdoks are each considered a special order.  They start at $500 and are based on the woods that are available.  The boards need to be at least 16" across in order to house 23 watches and exotic woods in that width are hard to come by.  Each one is made of a single piece of hardwood that is milled down to 1/2 inch thick.  These are available in Black Limba, Padauk, Purple Heart and Zebra Wood.  The one pictured here is from the Zebra Wood family.  Each one is finished with Rubio Monocoat to seal the wood, accentuate the grains, and bring out the beautiful colors.
Please contact us before placing an order.  You can reach us at info@tikdok.com.  
Wood Types:
(*picture shown*) Zebra Wood – Wood varies. Please contact us to customize your Fanatik Board.
*Made of a single piece of solid wood purchased locally in Eagle Idaho. Each piece is hand selected based on availability. Not all woods are readily available in all sizes.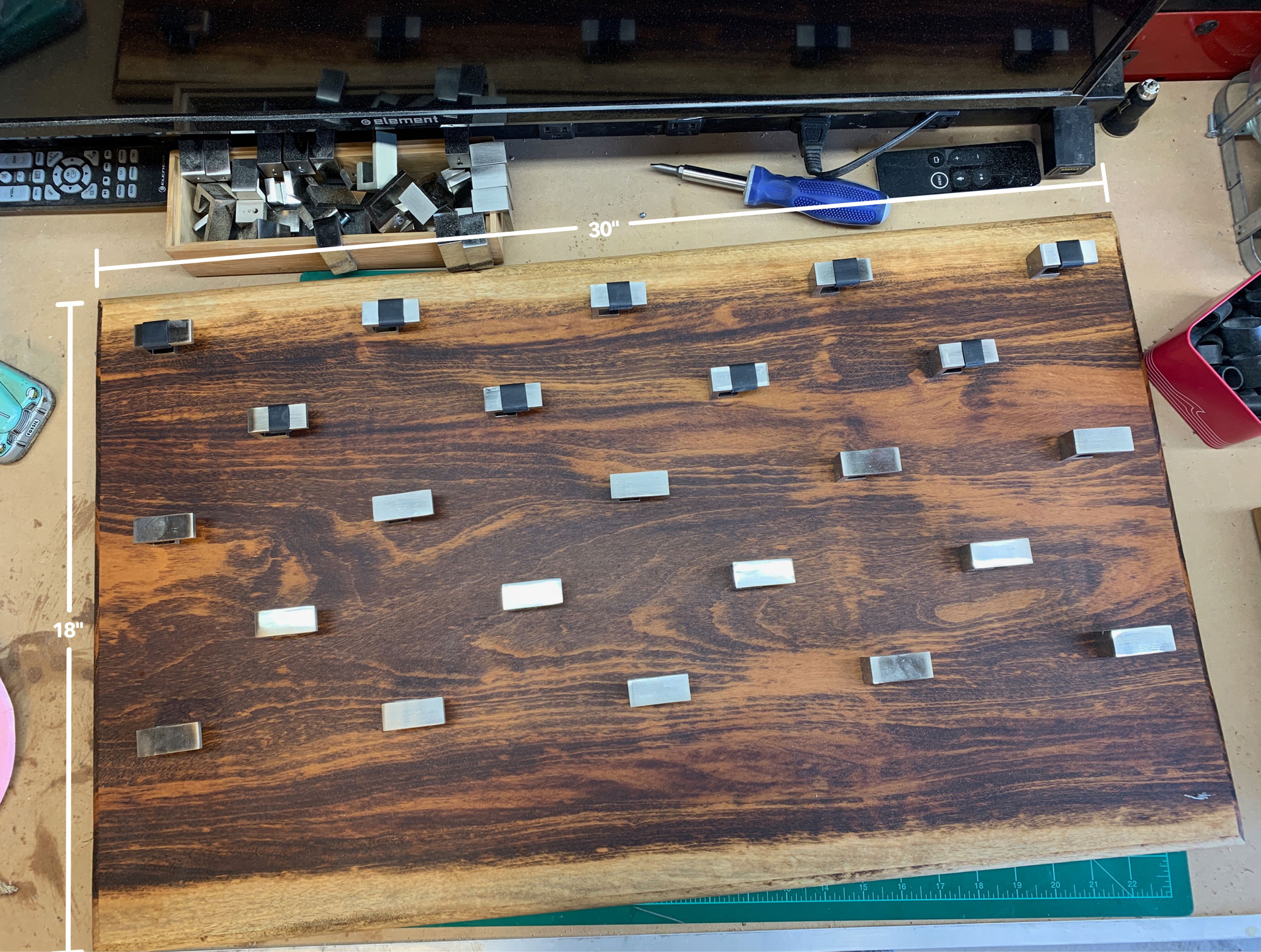 Sign up for our newsletter and be the first to know about dok news
Check your email to confirm your subscription
(be sure to check your spam folder)